DOROTHEE JANSEN, HAYDN RAWSTRON, JAN VAN DEN BERG, EIKE WILM SCHULTE, TERENCE DENNIS.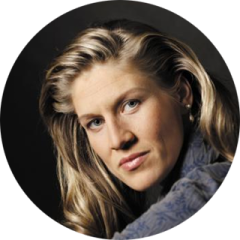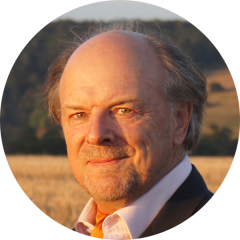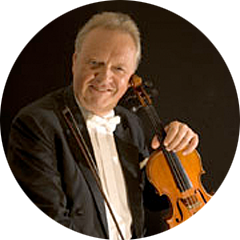 DOROTHEE JANSEN Soprano
Dorothee Jansen was born in Bonn and studied voice at the Cologne and Freiburg Conservatories and then became member of Cologne Opera Studio. She graduated from the latter directly into the ensemble of the Cologne Opera, where Fiordiligi, Pamina, Musetta, and Annina were amongst her first major roles. As a freelance singer, she has sung in opera houses, symphony concert halls, and chamber music halls throughout Europe and Australasia: from the Teatro alla Scala di Milano to the Bayreuth Festival; from the Konzerthaus Vienna to the Concertgebouw Amsterdam; from the Wigmore Hall London to the Sala Paganini Parma. She is internationally renowned for her interpretations of Schubertlieder with British pianist, Francis Grier. The Jansen-Grier-Duo's repertoire includes 60 Schubert songs, nearly half of which it has recorded for SOMM Records. The Narropera Trio was founded around her in 2013, and she is a co-founder of Lansdown Festival. For more information, please visit her website at www.dorotheejansen.com.
HAYDN RAWSTRON Continuo & Narration
Haydn Rawstron was born and educated in Christchurch, New Zealand, where his musical studies began as a chorister in the Christchurch Cathedral Choir. Several years later, he won the Christopher Tatton organ scholarship at Christ Church, Oxford, where he took a degree in musicology, specializing in opera, in general, and Wagner, specifically. In 1977, he founded Haydn Rawstron Limited in London, an agency for the worldwide management of largely German and Nordic opera singers, conductors, and stage directors, building the careers of several top names among the contemporary international opera scene. In 2009, HM The Queen conferred on him membership of the New Zealand Order of Merit. In 2014 the French Government honoured him with Chevalier (knight) de l'ordre des Arts et Lettres for his services to French culture. In 1968, as a student, he had been made one of New Zealand"s first Winston Churchill scholars.
JAN VAN DEN BERG Violin
Jan van den Berg was appointed concert master with the Christchurch Symphony in 1992 and has led the orchestra through two decades of growth and development. Born in the Netherlands, Jan gained his soloist diploma at the Amsterdam Conservatoire. His international experience is substantial, including past positions: with the Rotterdam Philharmonic; concert master with the Cape Town Opera Orchestra and the Hong Kong Philharmonic; and associate concert master with the Melbourne Symphony. The Sydney Opera Orchestra and many other Australasian orchestras feature in his richly varied biography. His global experience of such a career has inevitably allowed him to make music with many musicians of international fame: Jorge Bolet, Arthur Grumiaux, Ruggiero Ricci, Joan Sutherland, Luciano Pavarotti, Pierre Boulez, Franz Paul Decker, among others. Jan's hobby is sailing, not only in harbours but also on oceans.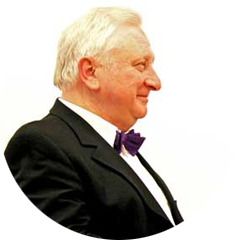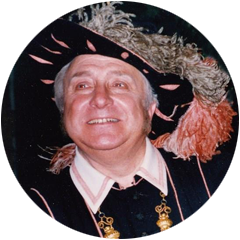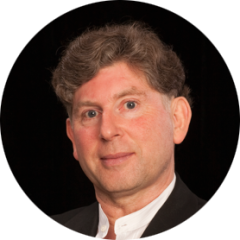 EIKE WILM SCHULTE Baritone
EIKE WILM SCHULTE'S career is too substantial and too varied to do it any sort of justice in a few lines of biography. He has worked with most of the greatest conductors, singers and stage directors of the last generation in star roles, in star venues. His international break-through came only after a traditional German grounding in provincial opera houses, in which he learned his craft and sang over 100 different roles. This fundamental grounding enabled his international career to take off instantly at the highest level, when the break-through came in 1988, at the Bayreuth (Wagner) Festival in Bavaria. Herr Schulte then sang in 12 consecutive festivals in Bayreuth, the roles of Heerrufer, Wolfram and Gunther.
(Schulte in the role of Beckmesser)
His stunning Bayreuth debut opened the doors of the great opera houses throughout the world, beginning with The New York MET, London's Covent Garden, Milan's La Scala, Vienna's State Opera and in Paris, Berlin, Dresden, Hamburg, at the Salzburg Easter and Summer festivals, to mention only the most prestigious engagements. He has appeared in concerts all over the world with great names like Levine, Muti, Abbado, Sinopoli, Thielemann, Ozawa and many others. Among his enormous repertoire, he is perhaps best known for his sensational Beckmesser, a great comic role in Wagner's Die Meistersinger von Nürnberg. Top people in the opera world openly wonder if Herr Schulte might even be the greatest Beckmesser in the illustrious history of the role!
T
erence Dennis was born in Christchurch, New Zealand. He is a graduate of the University of Otago, and of the Staatliche Hochschule für Musik, Cologne, Germany, and is currently professor and head of Performance Studies at the University of Otago Department of Music in Dunedin, New Zealand. Dennis is acclaimed both overseas and in New Zealand for his performances, teaching, and masterclasses, regularly partnering with leading resident musicians and distinguished visiting artists, including Dame Kiri Te Kanawa, Bryn Terfel, Sir Donald McIntyre, Sarah Walker and cellist Maria Kliegel. He has been official pianist for seven international string competitions and guest adjudicator for regional finals of the prestigious Metropolitan Opera Auditions Competition in the United States. Terence Dennis was appointed to the New Zealand Order of Merit in 2004, and in 2009 appointed a Fellow of the New Zealand Academy of Humanities.
5 mins of highlights from The Narropera Trio's recording of Handel's "Neun deutsche Arien".
Listen to the entire recording of Mozart's "La clemenza di Tito" by The Narropera Trio.
THE GENESIS OF LANSDOWN FESTIVAL OF NARROPERA
FOUNDED IN FEBRUARY 2014.
Lansdown Festival of Narropera is a by-product of the earthquakes that rocked Canterbury (2010 – 2012) and destroyed central Christchurch. Christchurch was left with virtually no performing venues in the city centre. To help address this situation, it was decided to open Lansdown House and Gardens to a concert- and theatre-going public. The very large Golden Room in Lansdown House, with its high coved ceiling, chandeliers and elegant rimu and mahoganny panelling and doors, lent itself perfectly as a chamber-music venue. The expansive heritage gardens and picturesque Halswell River suggested a glyndebourne-like setting for indoor performance and picnic on the lawns. Given the operatic experience of Dorothee Jansen and her husband, Haydn Rawstron, the ambience and opportunity inspired them to invent a radical framework for presenting condensed opera in a narrated, chamber music form, designed both for the opera-virgin as well as for the opera fan. Deciding on a trio of performers (voice, violin, piano/narrator) and a clear, story-telling approach partly in word and partly in song, narropera was born at Lansdown, with experimental performances of Mozart's 'The Marriage of Figaro', in February 2013. The popularity of those experimental performances gave rise to the 1st Lansdown Festival a year later, with seven performances. The 2nd Festival followed in 2015 with nine performances. With the 3rd Festival in February/March 2016, an annual festival was in effect established. Already in July 2013 narropera was exported to England. The Narropera Trio gave its first European performance in Kent. By 2016, the Trio was able to present its first European season of narropera, with performances in England, Germany and the Isle of Man. The 2016 European season of narropera ended with the new format's 50th performance. The Lansdown Festival 2017 will therefore begin narropera's second half century.
Lansdown House and Gardens
A Cantabrian home rich in history.
Time corrupts. Lansdown came to be written Lansdowne. House came to be called Homestead. For the purpose of Lansdown Festival, we have chosen to revert to the original spelling of Lansdown (named after Lansdown in Bath, England, where William Beckford lived) and to reinstate the name 'House'.
It is worth doing so, because Lansdown is one of the most historic properties in Canterbury. Its first owner was William Guise Brittan, ancestor of the legendary Capt Charles Upham, who a century later later named his North Canterbury farm after Lansdown. Brittan was the first person to buy land in the Canterbury Association settlement scheme and as such can be called 'the first Cantabrian'. He arrived in the new colony a year later on board the Charlotte Jane, the first Canterbury Association ship to make the journey from England. Brittan built a substantial two-story house on his Lansdown estate and laid out extensive gardens, planting an impressive stand of trees which, now huge, can be seen about 500 yards to the north of where the present Lansdown House and Gardens are situated. Brittan's house burnt down and effectively bankrupted him. Shortly afterwards, the Lansdown estate was bought by Edward Stafford (later Sir Edward), a passionate landscaper. However, more famously, Stafford was the longest serving prime minister in New Zealand's 19th century history. Stafford built the second House at Lansdown around 1870, a large two-story building, in solid, grey basalt stone from the Halswell Quarry using Welsh slate for the roof brought to New Zealand as ship's ballast. He chose a new section to build his House, but still within sight of the ruins of Brittan's House, and he laid out spectacular gardens including trees from all over the world, which later came to be known as 'The Garden of Canterbury'. Stafford's gardens have survived, albeit in two parts (the smaller part was sub-divided off the main part of the garden and sold around 1960). The present Lansdown Garden covers three acres. Stafford's house was demolished in 1960 and its building materials, the basalt and slate, were crafted beautifully into the present, third House at Lansdown. It is the work of the finest Cantabrian architect of the day, Heathcote Helmore, and incidentally Helmore's last work. Lansdown House and Garden is now owned by The John Robert Godley Memorial Trust, named in honour of the man who founded both the province of Canterbury and its capital, Christchurch.
Lansdown House, 132 Old Tai Tapu Road, Christchurch 8025 (behind The Bicycle Thief Restaurant).
Contact Lansdown Festival